HISTORIC CHARLOTTE AMALIE WALKING TOUR
The only way to truly experience Charlotte Amalie, is to walk.
At first glance, Charlotte Amalie seems like any other Caribbean port town – a brightly colored maze of tourist traps. But scratch the surface and delve into the backstreets, hidden courtyards, and tucked away alleyways and you'll soon discover there is much more than the well-known and well-trodden tourist haunts.
Explore a 300 year-old town with an insanely knowledgeable guide.  
You'll learn about the many cultures, the people, the plants, the food and architecture of this lovely Caribbean island. 
Every tour is unique as your guide winds you through the streets, alleyways and secret gardens of Charlotte Amalie.  
Your tour may include visits to famous locations such as:
Fort Christian 

Blackbeard's Castle (spoiler alert – not really Blackbeard's or a Castle, but still awesome)

99 Steps

One of the oldest Jewish Synagogues in the Western Hemisphere

The Estate of General Santa Anna

A former Slave Quarters

Churches dating back hundreds of years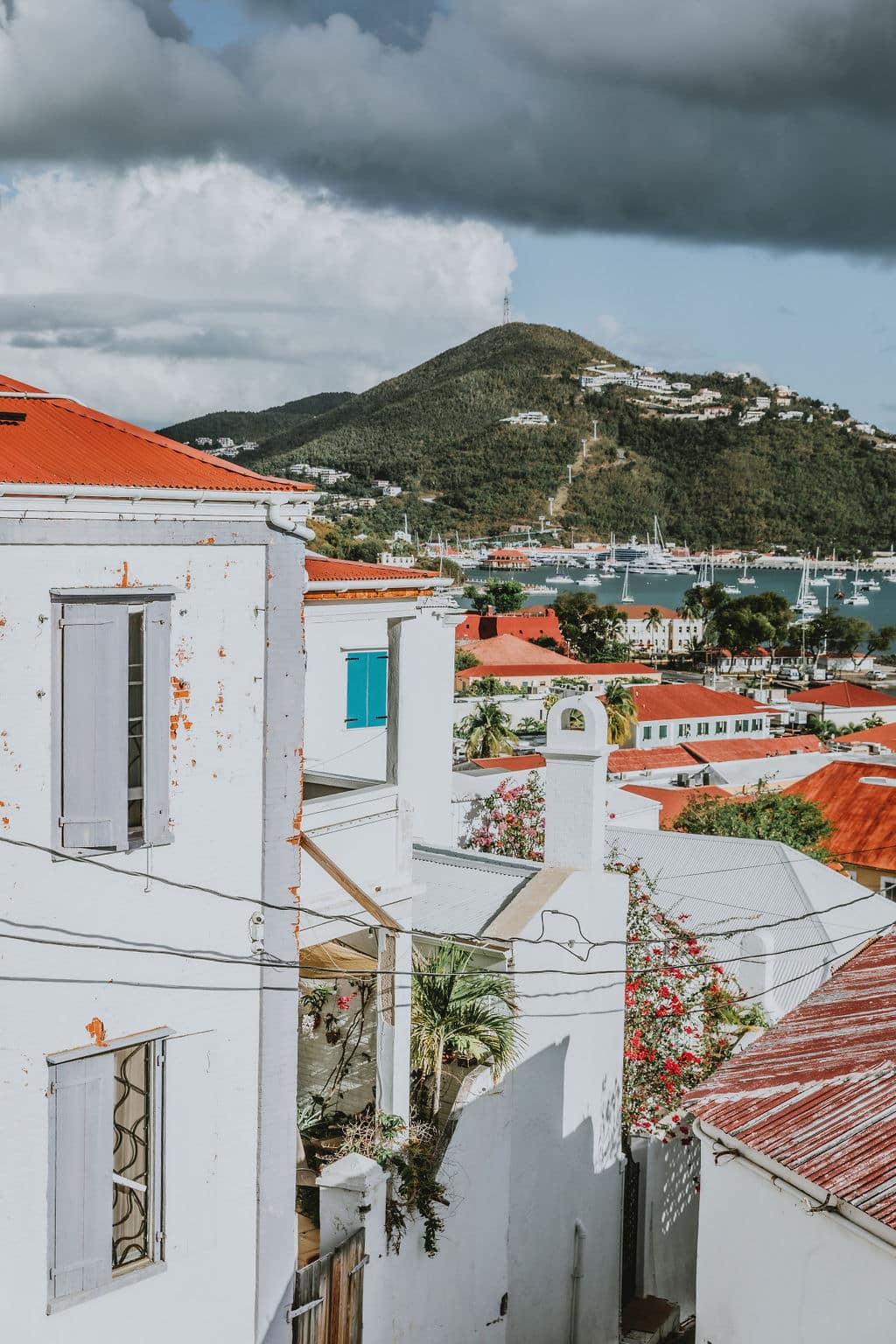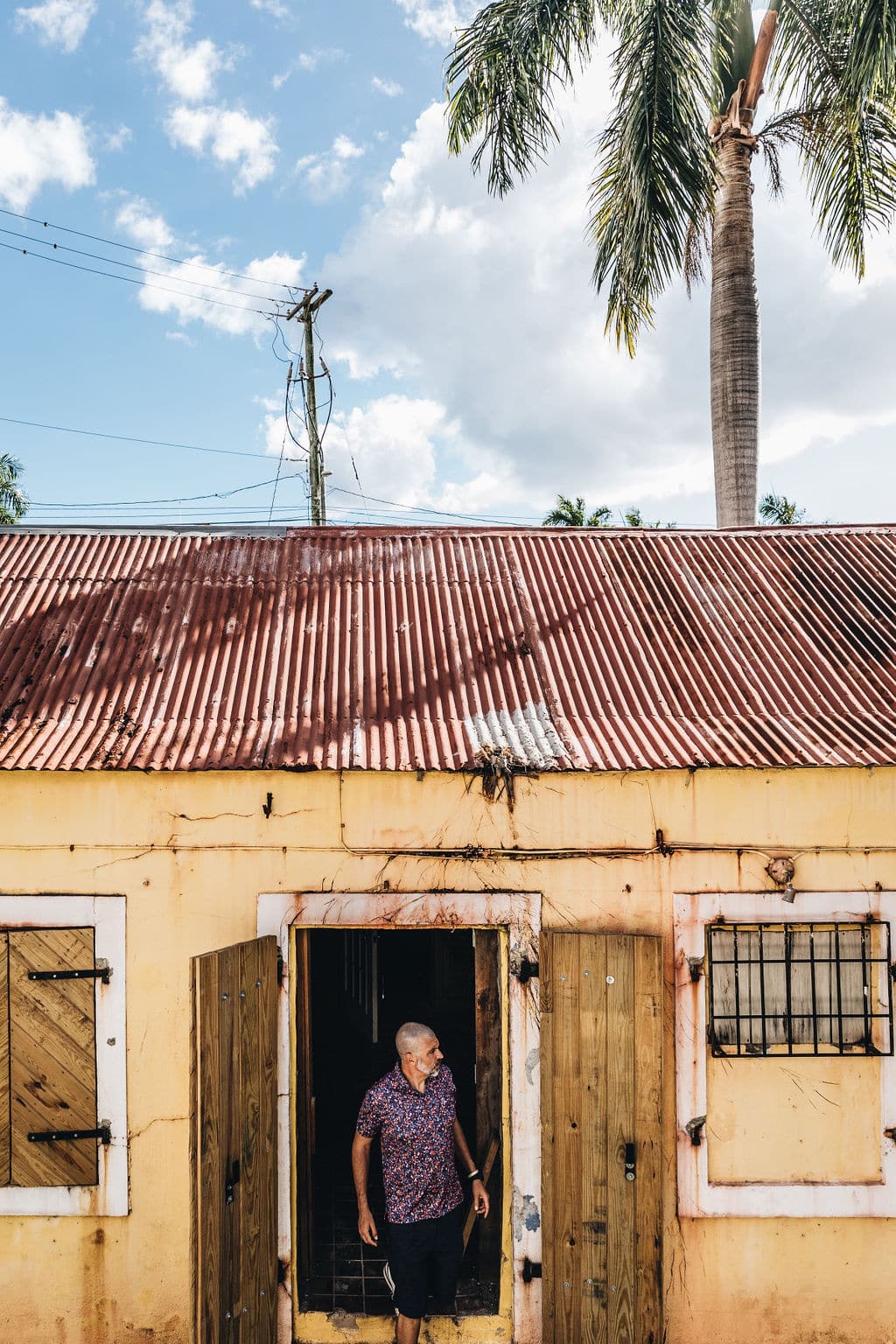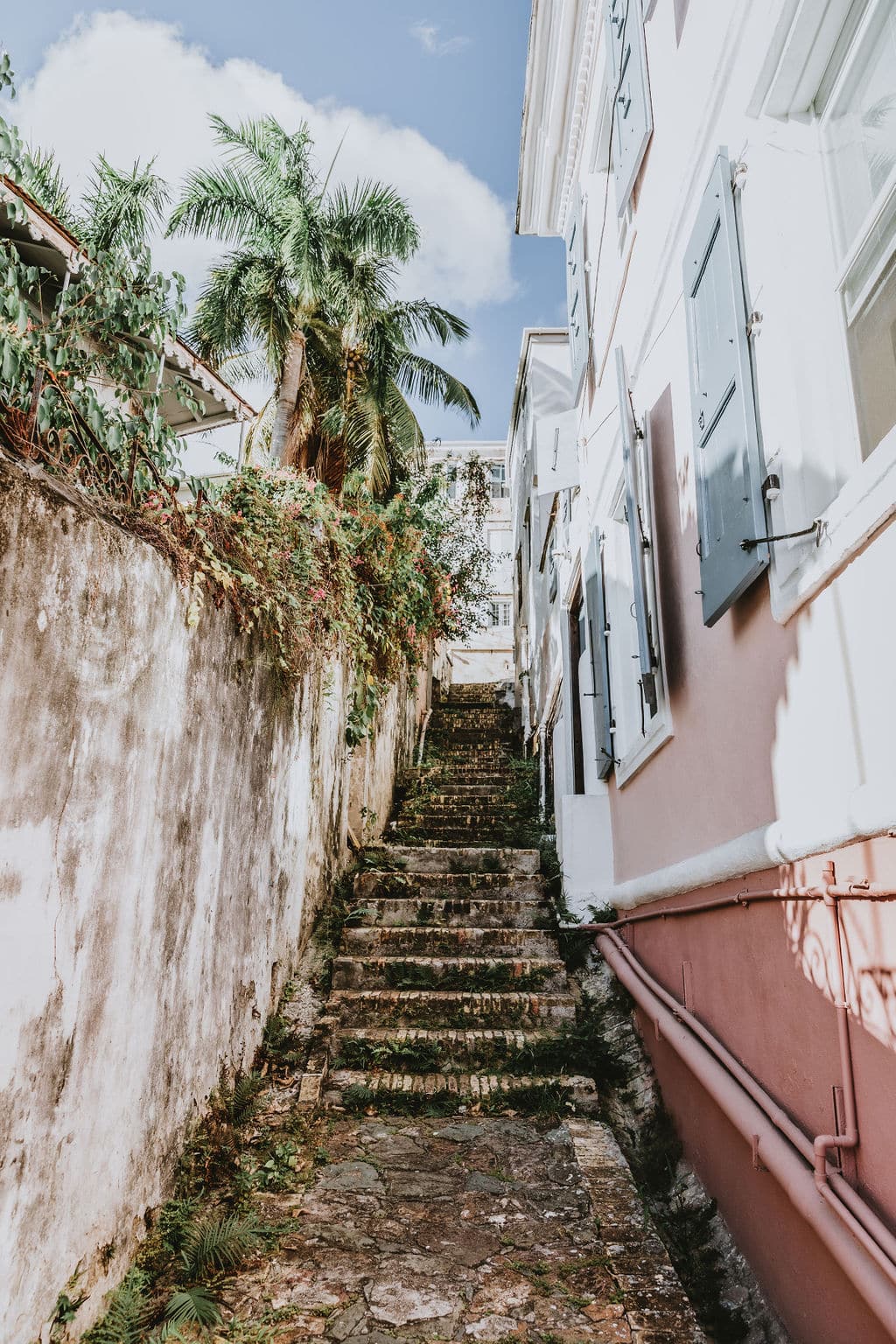 2-3 hour guided walking tour

An engaging guide that will pretty much know everything about everything Caribbean

Bottle of water at the end of the tour

Depending on the season, you might get to sample island fruits hanging from trees (mangos and tamarinds are our favorites)

A little exercise (the step streets work those glutes)

Hugs*
*due to the current state of the world only fist bumps are permitted
In front of Fort Christian (it's a huge red fort that looks like it was built in the 1600s). If you're driving, you'll park in the Fort Christian Parking lot. (They charge $1/hr.) If you're coming via taxi, tell them to drop you "in front of Fort Christian".
Mask wearing is required indoors and where social distancing is not an option.
Sunblock
A Covid mask
An umbrella if you like (it occasionally rains here in the islands but seldom for more than 10 minutes at a time)
A bottle of water (we provide one at the end of your tour but you might want one for during your walk)
Experience St. Thomas in a way that's different from just drinking cocktails on the beach
It's about exploration, thought, education, and experience. So let us take you on a fun, interesting, and unique walking tour here in St. Thomas, Virgin Islands.